QEMHW Opening Ceremonies
---
---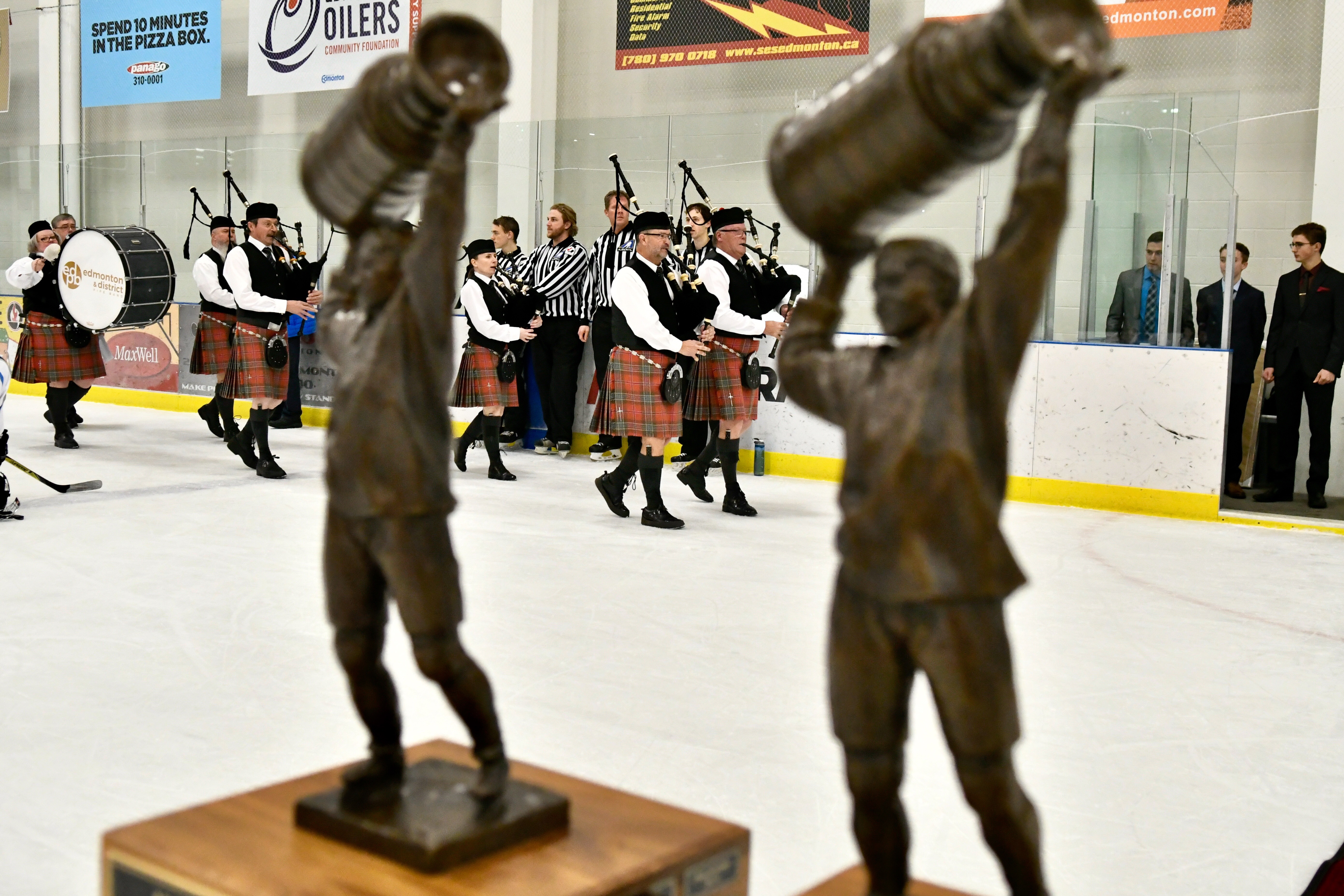 ---
The evening began at 6:00 pm with a Peewee 3 game where the EG700 Ice Guardians beat SE435 Millwoods Bruins 3-0.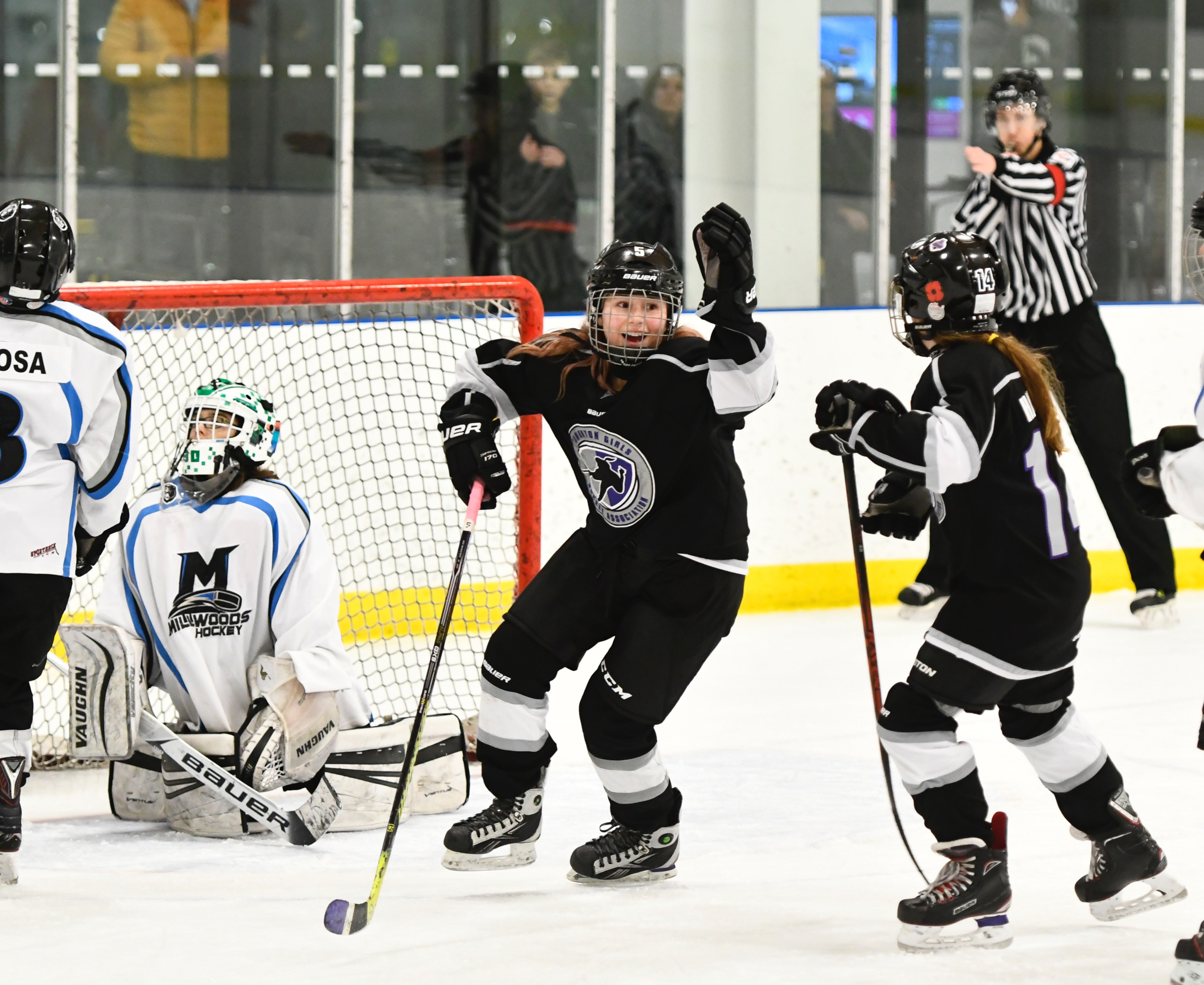 The first game of the 2019 Quikcard Edmonton Minor Hockey Week was followed by the Opening Ceremonies featuring the Wayne Gretzky Award Presentations. Winners for the 2019 Wayne Gretzky Awards were Maxwell Stanton - EFHL Program, Ryan Keylor - Elite Program, Brendan Bennett-Chevarie - Junio Program.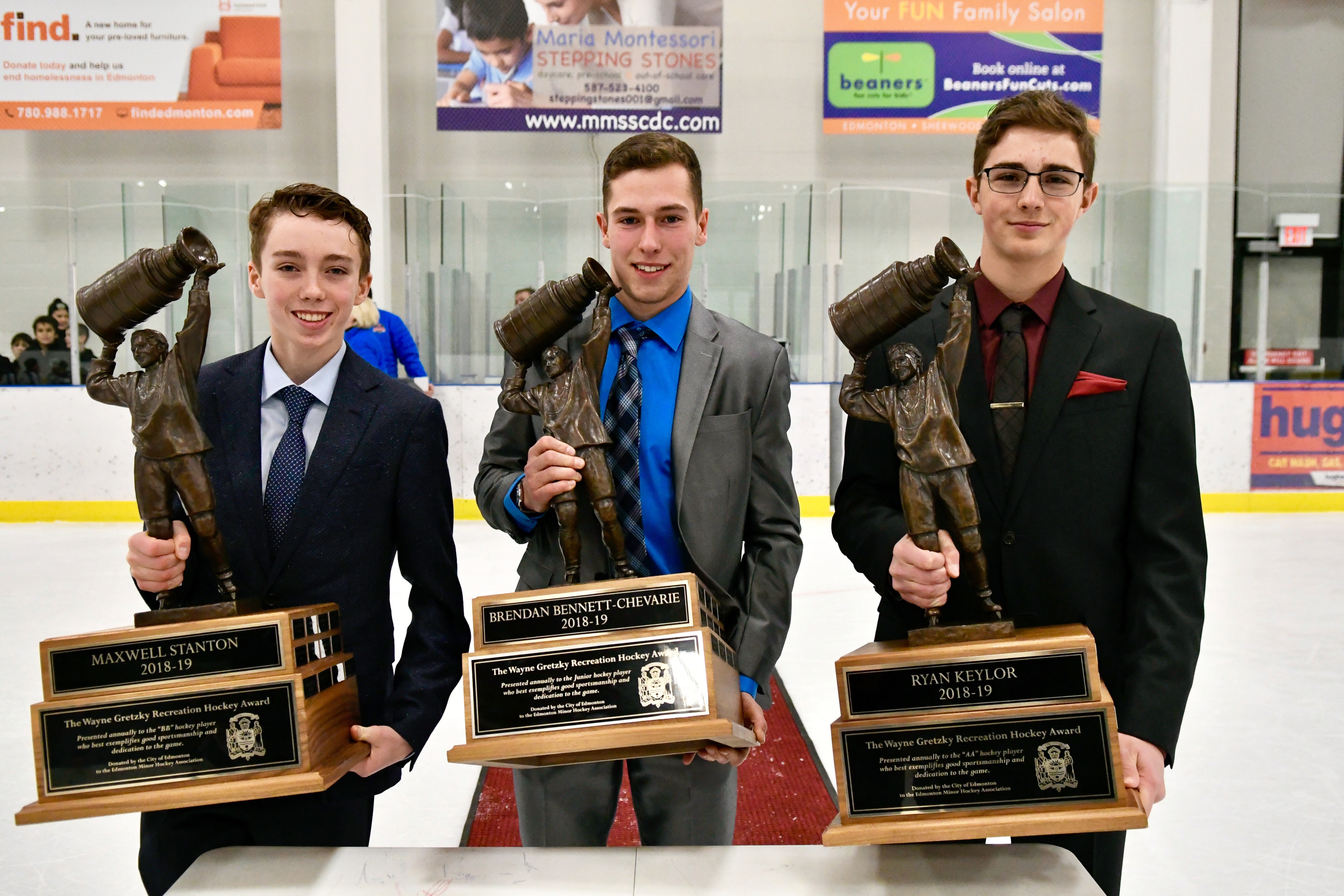 Left to Right; Maxwell Stanton, Brendan Bennett-Chevarie, Ryan Keylor
The evening concluded with a game between the Edmonton Oilers Alumni and Edmonton Media playing against Edmonton First Responders.